Hello
In the section: qt5 Settings note (as the screenshot shows at the end) that the default value is GTK2 or Custom, then install qt5ct then reboot and I see that I have to set the environment variable QT_QPA_PLATFORMTHEME to the value of qt5ct.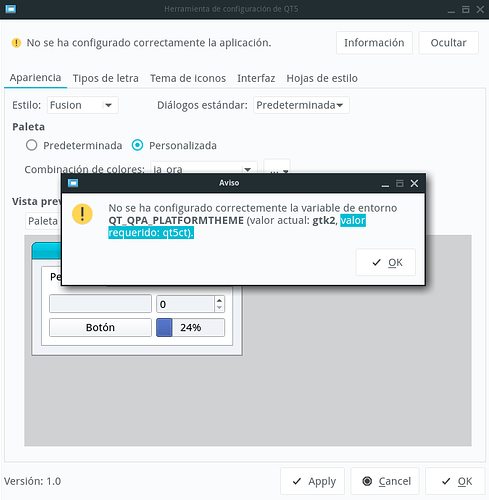 I don't know how to do it, I would need help in this case.
Also the system works like silk!
Thanks in advance.