Hello !
A few days ago I bought a Dell inspiron 5593 laptop with Nvidia MX-230, a 10 generation i5 and Win10 installed.
(I am no longer interested in Win10, Dell Assistant and all that. I want to delete everything.)
All this is just to say, I can't install Nomad or FBSD.
I have tried everything possible and there is no way, from reinstalling win10, and that way I thought I could install the BSD. I also shrunk the C: partition and disabled Security Boot, I couldn't either.
Conclusion, I always get the installer, both Nomad/FBSD only as read and not as write, that is, I can always install on the USB/Pendrive, but not on the laptop disk. That is, it doesn't let me see the hard disk partitions, it only takes the usb disk to install/write on it.
To better understand what I want to explain, since the language barrier sometimes prevents me from doing so, I leave a screenshot so that you can see better what happens when you want to install BSD on the hard disk and not on the usb/pendrive.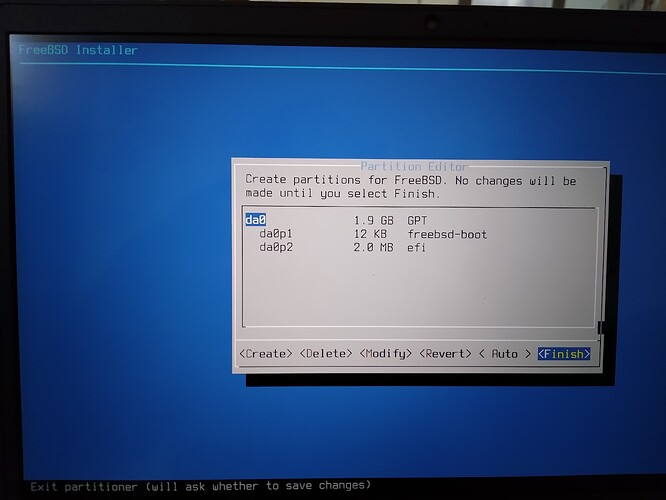 For this reason, I ask what I can do…?..
Thanks as always!