Hello,
I tried nomadbsd for the first time, unfortunately the setup died at the end with this message: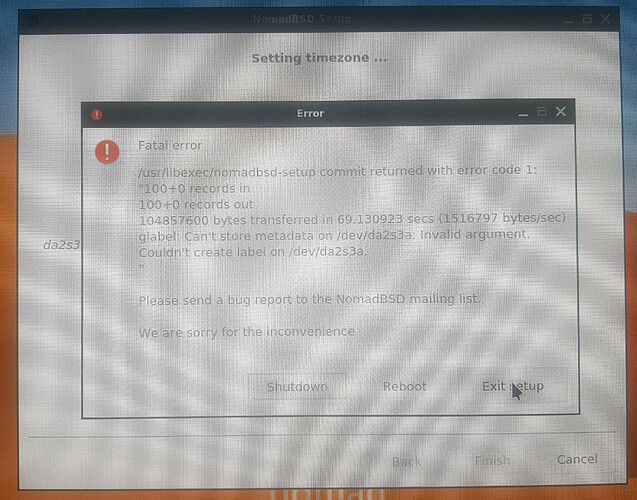 Q: Does it try to make another slice at the end of setup for the live-system and couldnt create the slice?
FYI: I've created the stick (8GB) with Rufus, and booted in EFI mode.
Any ideeas how to solve this?
P.S.: Sorry for the crappy img.