Does NomasBSD support dual monitors? At the moment, they both show the same desktop.
Have you tried configuring a screen layout via ArandR?
That is a bit beyond my knowledge level at the moment. I'm reading the manual and refreshing my Linux commands skills (now 25 years ago LOL).
I'm going to try the [Windows subsystem for Linux] feature in Windows 10 so that I have an easier method to investigate and edit NomadBSD installation files.
It's quite easy. ArandR (you'll find it under Settings in the Openbox menu) is a graphical tool to lay out the virtual screen to match the monitors standing on your desk: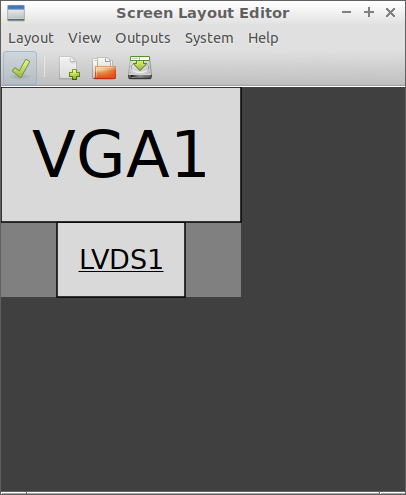 Yes, I have already used ArandR but because of the depreciation down to VESA during the boot ArandR doesn't show the second monitor so I'm stuck for the moment with 1 monitor in VESA mode.
I also ran Xrandr at the command line after booting AUTODETECT and Xrandr fails to list PROVIDERS and MONITORS - it generates an error message. Until I (we) can figure out why the Intel 580 integrated graphics isn't recognized I'm stuck with the modest resolution (1024x900).
Indeed, there is no RandR support with VESA.