Hello Everyone,
I'm hoping someone can help me resolve an issue I'm having while
attempting to run Nomad in Accelerated Graphics mode on my new PC.
The system setup ran normally ( in CFB mode i guess )
with no apparent problems, but ever since if autodetect accelerated graphics
mode is chosen at startup the system hangs up with a "fatal error"
The machine in question consists of an AMD 590 graphics card running on
an ASrock M570 Pro micro ATX motherboard with an AMD Ryzen 5 processor.
The attached image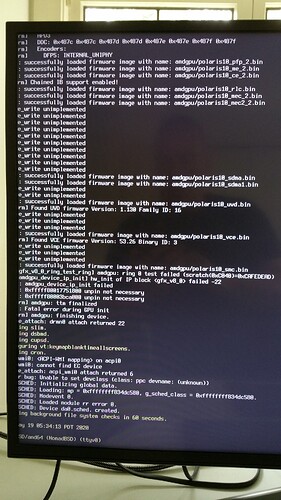 is a photo of the terminal readout describing the error.
Thanks very much for your advice and assistance,
R